The answer to the question is definitely necessity.  Anything you want to do well requires continued education to keep up with your competition.   By competition I mean your own self.  You should always consider yourself your own competition.  Learn enough that you can do better this week what you did last week.  I was lucky enough to invest in two wonderful workshops last year.   Each one offered a chance to not only meet other talented artists but learn from them as well.   I was able to attend a Meg Bitton Workshop in Tenafly, NJ in June and with a full day workshop with Sandra Bianco in Wells, Maine in October.  Their style of photography captures everyday moments and transform them into art.  Each with their own approach and yet they capture timeless images time after time.
Taking what you learn and making it your own is another process that evolves and sometimes takes on a mind of its own.  I have learned during the winter months in New England can also be a slower time for photographers unless you have a studio.  Shooting outside is truly what I love and captures the beauty of New England.   Winter is often a very good time to enlist in the on-line webinars.  Again, I look to two of my favorites to learn their techniques in the editing arena.
Capturing your subject is really just a part of the art.  The other part is being able to edit your image so that everyone who views it can see what you envisioned.  There are also times that the images morph into something even better than you imagine.
The first image was from Meg Bittons Workshop.  A little lady and a cuddling a kitten named Thor.  How cute are they?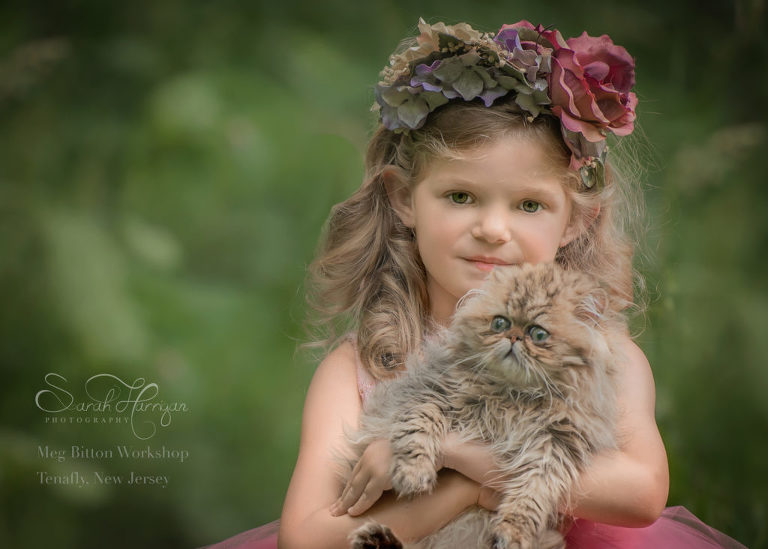 We had the opportunity to first watch Meg as she would capture her subjects.  We started late late afternoon for the perfect light and headed into the woods.  Four different set ups allowed us to practice and learn from different types of clients we may capture.  They each had a unique approach so we would have our own takeaways from each group.  Since there were several of us we broke out into four differnt groups to allow us to work individually with our subjects and ask questions of Meg as we worked.  After we were finished we went back to the studio to learn how she would edit one image from each set up.  We learned how to look for the light and how to capture out subjects naturally.  Above is one of my favorite images as I love to include the furry family members in my family or child sessions.  The interactions are real and emotional.  Isn't that what we want to remember?
The second workshop I had the honor of attending was Sandra Bianco's Wells Maine workshop.  I had literally been waiting a few years to attend as her workshops sell out pretty quickly.  This gave me the opportunity to be able to drive and stay rather than flying.  Her workshop started in late morning of getting together with the other workshop participants and we all discussed what our hopes and what we considered to be struggles.  The group for this workshop was smaller which enabled easier interaction with each other and our mentor Sandra.
Anna had the eyes that could see right through you.  WIth such depth and perception she could conquer anything she set her sights on.
Those lashes can make anyone swoon with envy.  Beautiful Rhys.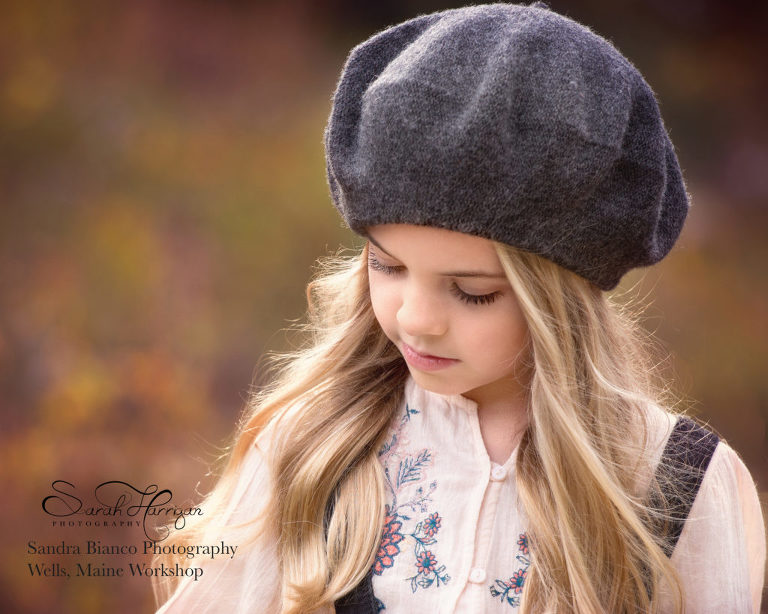 These girls were willing to stand or sit anywhere.  Just look at those colors and texture of the berries!
Natures brilliant colors cannot be matched.  Another reason to love New England.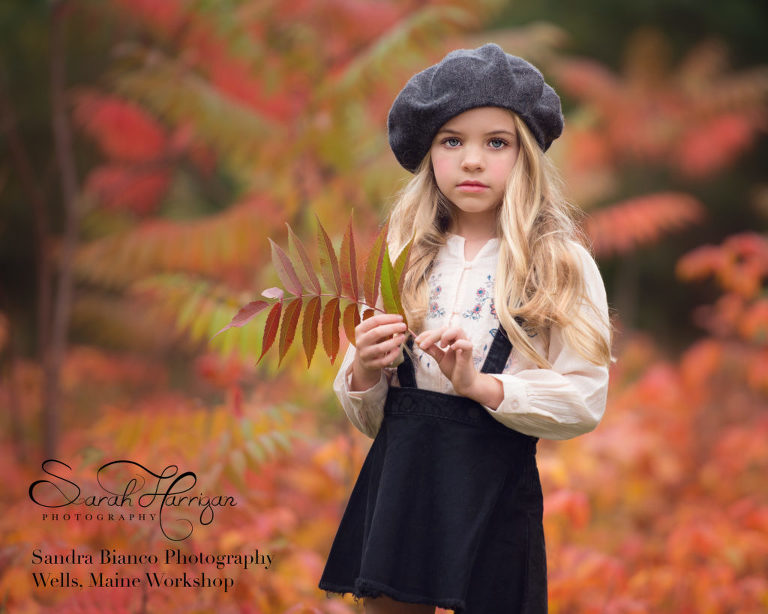 The above images are just a few of my favorites.  These girls were fabulous and took direction from all of us very well.  Being able to give direction is also something of a talent that we were able to practice and perfect.  The colors of Fall come alive with these images in this workshop.    I often come back to these images and re-edit with new techniques that I have learned through webinars that I continue to take throughout the year.
Many professions encourage you to continue with your education.  Photography is one that requires you to due to the everchanging technology.  Between the equipment and software one has to continue to learn and incorporate that knowledge into their work.  As I have mentioned I have taken a few workshops and try to take that knowledge and incorporate it into my work and make it my own.
I look forward to what 2017 brings and hope that I will be honored to capture you and your family this year.